I completed the PMP certification Today. Thank You Prasanth & Itechgurus !
I prepared for the exam mainly using PMBOK guide, and read once both Rita Mulchay & PMP Head first. The Rita & Head first will give you a different perspective.
And on preparation front, I spent 2 hr a day especially early mornings. Closer to exam I increased it to 4 hours, it was tough to manage with busy schedules.
On PMP exam perspective, I consumed all the four hours, it was one minute left when I clicked the 200th question.
And Questions was mainly on change & stake holder related and couple of earned value management questions, one CPM related, two math questions one in procurement and one in cost estimates.
Thank you for the support and my sincere thanks to Mouli Sir.. His class where eye openers in many topics, and his notes where really helpful. Please find the attachment of my certificate.
PMPFi Number: 2750955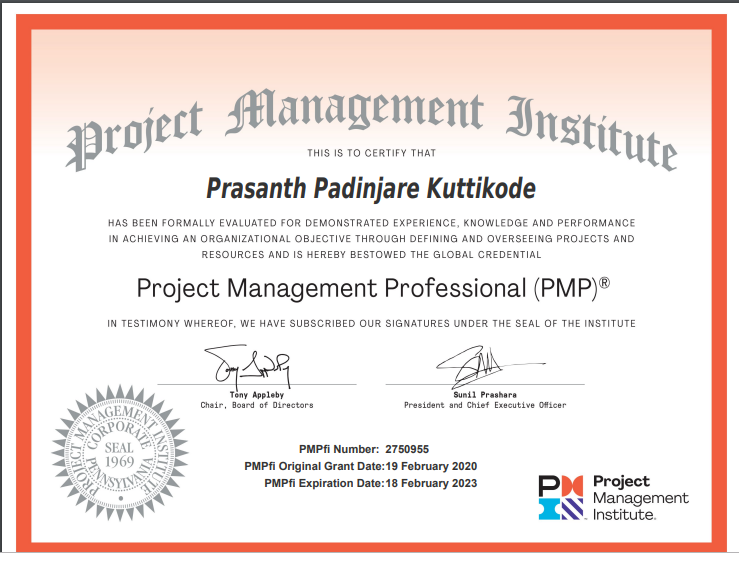 Thank you
Prasanth PK
Senior Manager
IBM India Pvt Ltd